Erik Jorgenson was a star RB for the Chicago Scouts in 1953, He was drafted in 1939 by the Boston Spirit and help then win the championship and was traded. He ran 3455 yards each season and and team renamed it into the Chicago Marauders in 1953. He died of a rare heart disorder and the whole chicago stadium was turned into a river for Erik's viking funeral.
Erik set the league records of the most rushing yards and the most receiving yards and TDs. These players broke his records
Kwazi Mbutabe (Baltimore Bearcats) 3521 yrds 5 TDs in 2007
Brandon Bates (Franchise Team) 3497 yrds 20 TDs in 2010
Daunell Sullivan (Houston Riders) 3467 yrds 4 TDs in 2006
Brandon Edington (Atlanta 404) 3460 yrds 3 TDs in 2010
Pro Career
1939-1955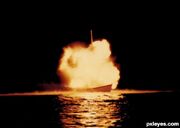 Boston Spirit 1939-1941
Chicago Mauraders 1943-1955
1901-1955
Ad blocker interference detected!
Wikia is a free-to-use site that makes money from advertising. We have a modified experience for viewers using ad blockers

Wikia is not accessible if you've made further modifications. Remove the custom ad blocker rule(s) and the page will load as expected.