Ad blocker interference detected!
Wikia is a free-to-use site that makes money from advertising. We have a modified experience for viewers using ad blockers

Wikia is not accessible if you've made further modifications. Remove the custom ad blocker rule(s) and the page will load as expected.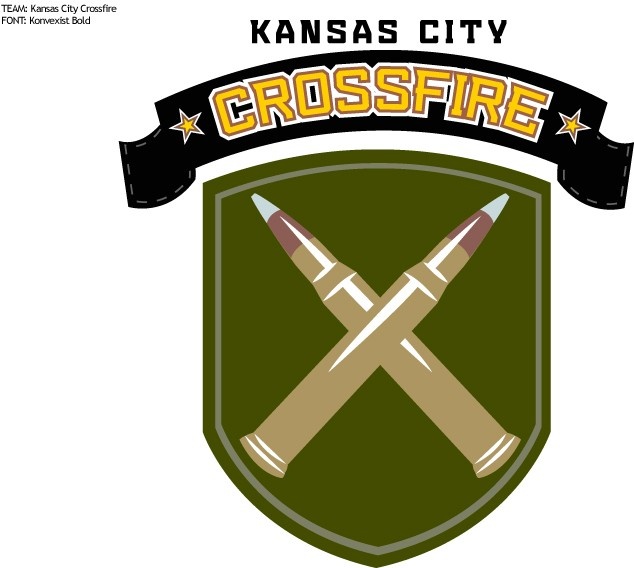 The
Kansas City Crossfire
were a founding member of the Western League in 1956. In 1966 they took part in the second cross-league Exhibition game and claimed the first victory for the Western League defeating the
Minnesota Reapers
23-10. After the 1976 Eastern-Western League merger the Crossfire began play in Division 1 and the following year upset the defending League Champions, the
Washington Redhawks
to claim their first Championship. In 1985 the Crossfire made it back to the Championship game only to lose to the
Baltimore Bearcats
. By 2004 they had slipped into Division 2 but were considered contenders to move back up into Division 1, thanks in part to their team captain, DE
Tyrell Price
. the Crossfire played the Regulars and lost 45-29 in 1989

It is revealed that in 2007, the season prior to Blitz II, the Crossfire plays in Division 1, but is the team relegated to Division 2 at the end of the season. The Crossfire are booted further down to Division 3 after the 2009 season.
Team Captain: DE Tyrell Price
Head Coach: Elias Alexander
Stadium
The Barracks (1956-Present)
Kansas City Crossfire Roster (BTL II)
Quarterbacks

9

Donovan McDaniels QB
10 Alton Murphy QB

Running Backs

21

Kelvin Diggs RB
12 Juvon Glenn

40

Arnold Benedek FB
48 Harry Parks

Wide Receivers

15

Carlos Infante WR

81

Erik Leaf WR

82

Sam Jenkins WR
84 Bill Metcalf WR
85 Patrick Stillwell WR
86 Aaron Curry WR

Tight Ends

83

Oliver Thompson TE

89

Isaiah Verush TE


Offensive Line

68

John Easton C
69 Stanley Hawkins

77

Greg James G

66

Jorge Chavez G
63 Tony Meyer
65 Benjamin Baker
76 Brett Owens T
73 Kenneth Hodges
79 Aaron Erickson
61 Arturo Walton

Defensive Line

90

Tyrell Price DE

91

Friesnan Jones DE

95

Benny Marcos DE
99 Roland Vaughn DL
92 Neil Barber
93 Raul Nixon
94 Jacob Palmer

Linebackers

59

DJ West

51

Calvin Ruben

52

Nolan Far

55

Ray Dalls
50 Rafael Kelley
53 Bennie Ramsey


Defensive Backs

26

Trey Norton CB

28

Nichlas Spraldin CB
25 Clifford Sherman
18 Jermaine Harper

33

Donny Petillo SS

29

Rick McKenzie FS
34 Allan Pena SS
35 Anthony Shaw FS

Special Teams

5

Richard Edwards K

2

Keegan Prennings P