Kwazi Mbutabe is a strong, powerful running back and also a respectful respected man. He was born in America, but takes his African heritage very seriously. After Blitz: The League, Ezekial Freeman (Free Safety for the Cincinnati Crusaders) had a good season and Kwazi lost his captain status. He was released and later picked up by the Baltimore Bearcats. He is out of his prime and lost a step or two, but he is still one of the most feared running backs in the game, because of his ability to power through the line of scrimmage.
He is modeled after former Chiefs running back Christian Okoye.
Career Highlights and Awards
Former team captain for the Cincinnati Crusaders
Current team captain for the Baltimore Bearcats
Holds the all-time Division III record for most rushing yards in one season, with 1,640 in 2002
League MVP 2006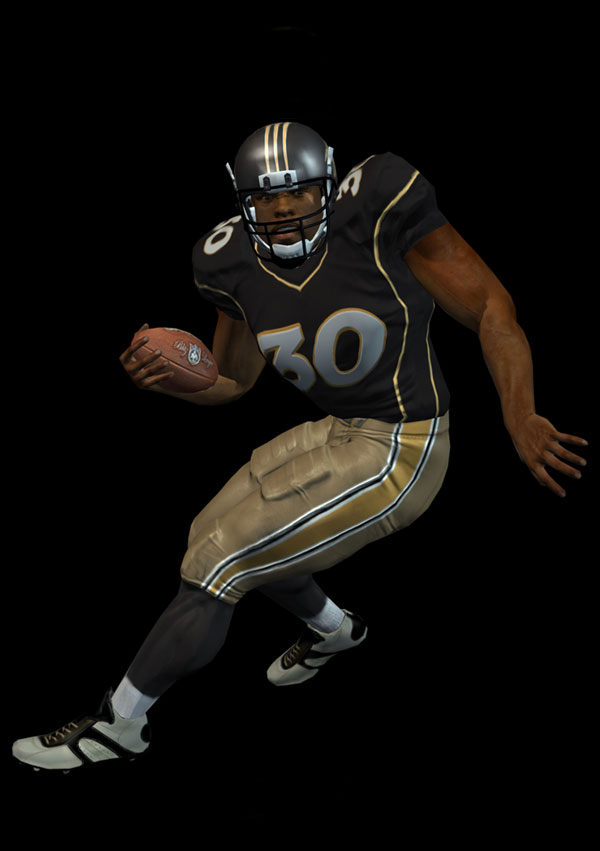 Ad blocker interference detected!
Wikia is a free-to-use site that makes money from advertising. We have a modified experience for viewers using ad blockers

Wikia is not accessible if you've made further modifications. Remove the custom ad blocker rule(s) and the page will load as expected.