Larry Simms was a former coach for the
Chicago Marauders
, he replaced Jerry Hatch for the coaching job after they missed the playoffs in 1979. Simms introduced his own coaching style by using the late game Hell-Mary(Hail Mary) and a Brick Wall Defence, it payed off in their championship runs in 1979-1980. In 1983 Larry Simms was tragically killed by mysterious gunman after a home game against Arizona.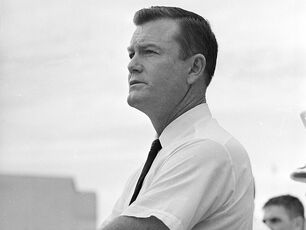 Coaching Record 73-23
August 29, 1929- September 25, 1983
Ad blocker interference detected!
Wikia is a free-to-use site that makes money from advertising. We have a modified experience for viewers using ad blockers

Wikia is not accessible if you've made further modifications. Remove the custom ad blocker rule(s) and the page will load as expected.